INCREASE STRENGTH, BUILD MUSCLE & TONE YOUR BODY FAST.
Get A Complete Full Body Workout From The Comfort Of Your Home With ResiBand Workout Kit.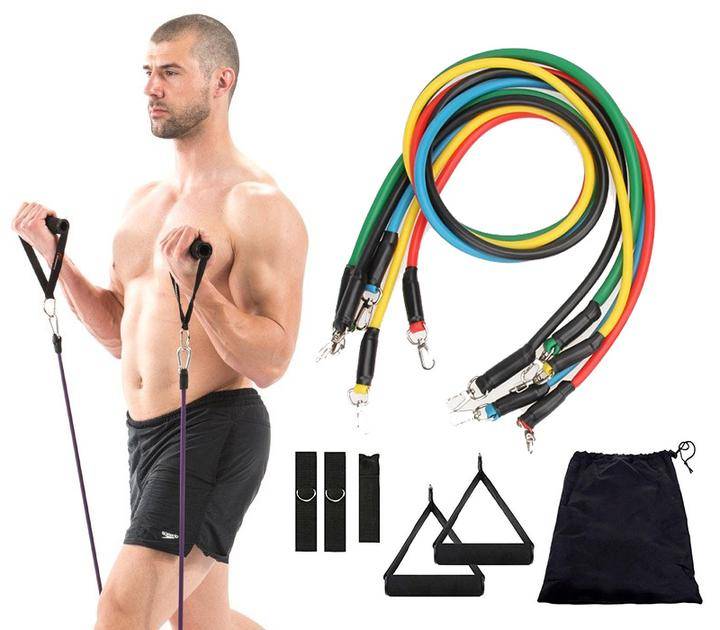 "WOW! I have been using ResiBands for about 20 minutes a day following the exercise guide and have already started seeing visible muscle definition and increased strength!

The results are just amazing. I will buying some more for my friends soon!"

James M. - Sacremento  
THE MOST COMPLETE FULL BODY WORKOUT

EASILY TARGET MULTIPLE MUSCLE GROUPS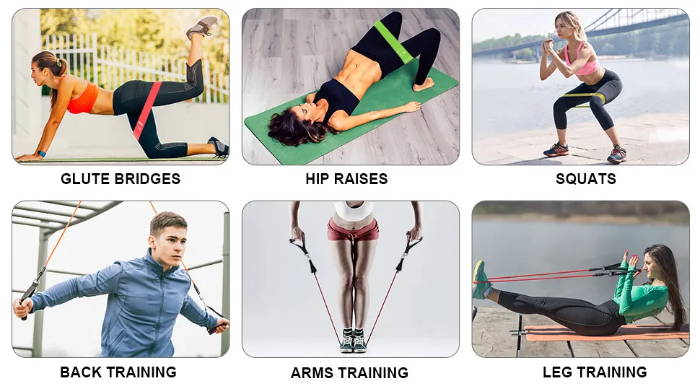 No expensive equipment or gym memberships required!
DESIGNED FOR ALL LEVELS OF FITNESS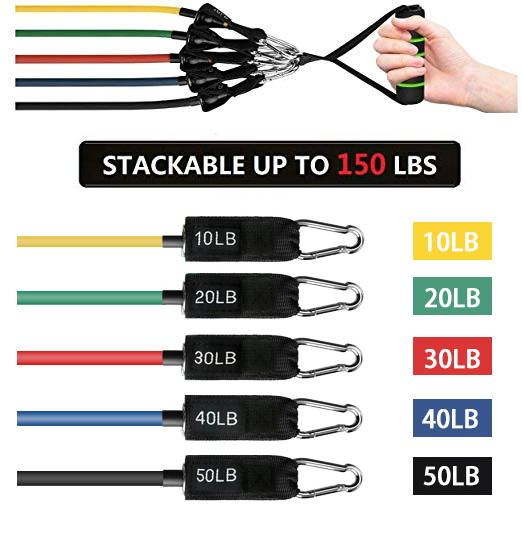 The 48" tube resistance bands come with 5 different resistance level, which can be used alone or stacked in any combination to max.
BUILT WITH SAFETY IN MIND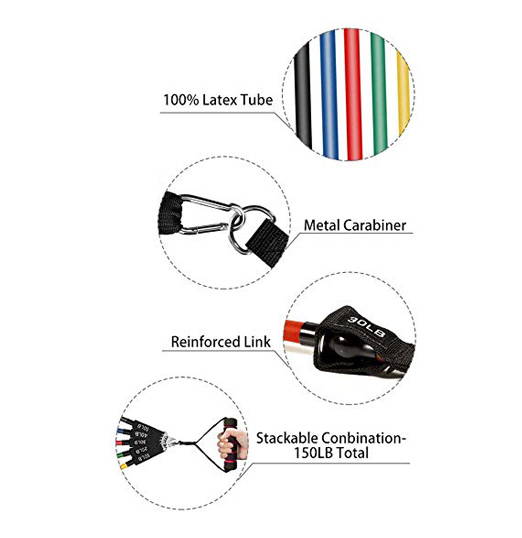 Made WithHigh Quality Material & Re-Enforcements.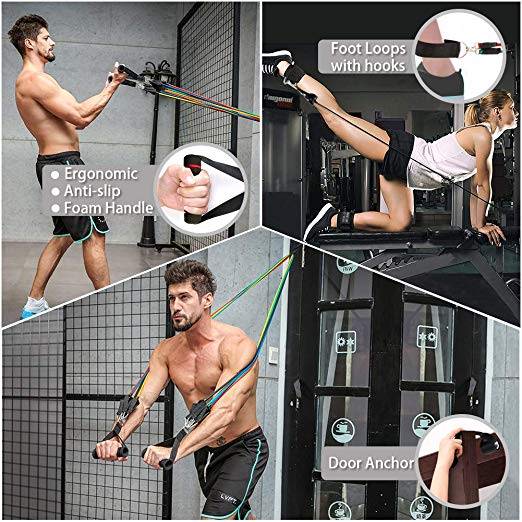 Anti-Slip Foam Handles & Secure Foot Loops.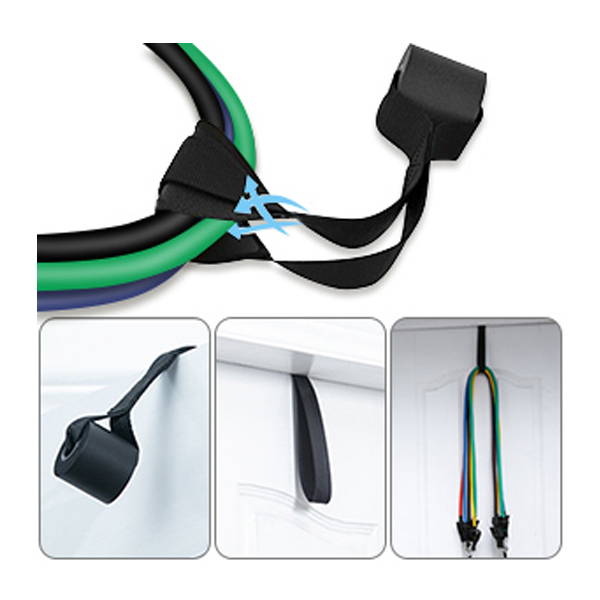 Easy Setup With 100% Secure Door Mount.
ONE BAND, MULTIPLE BENEFITS

Get A Head Start On Your Summer Body With 50% OFF All Kits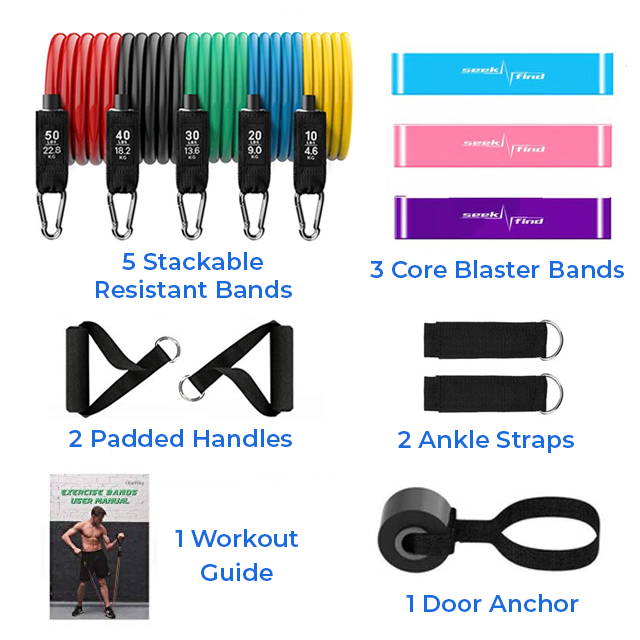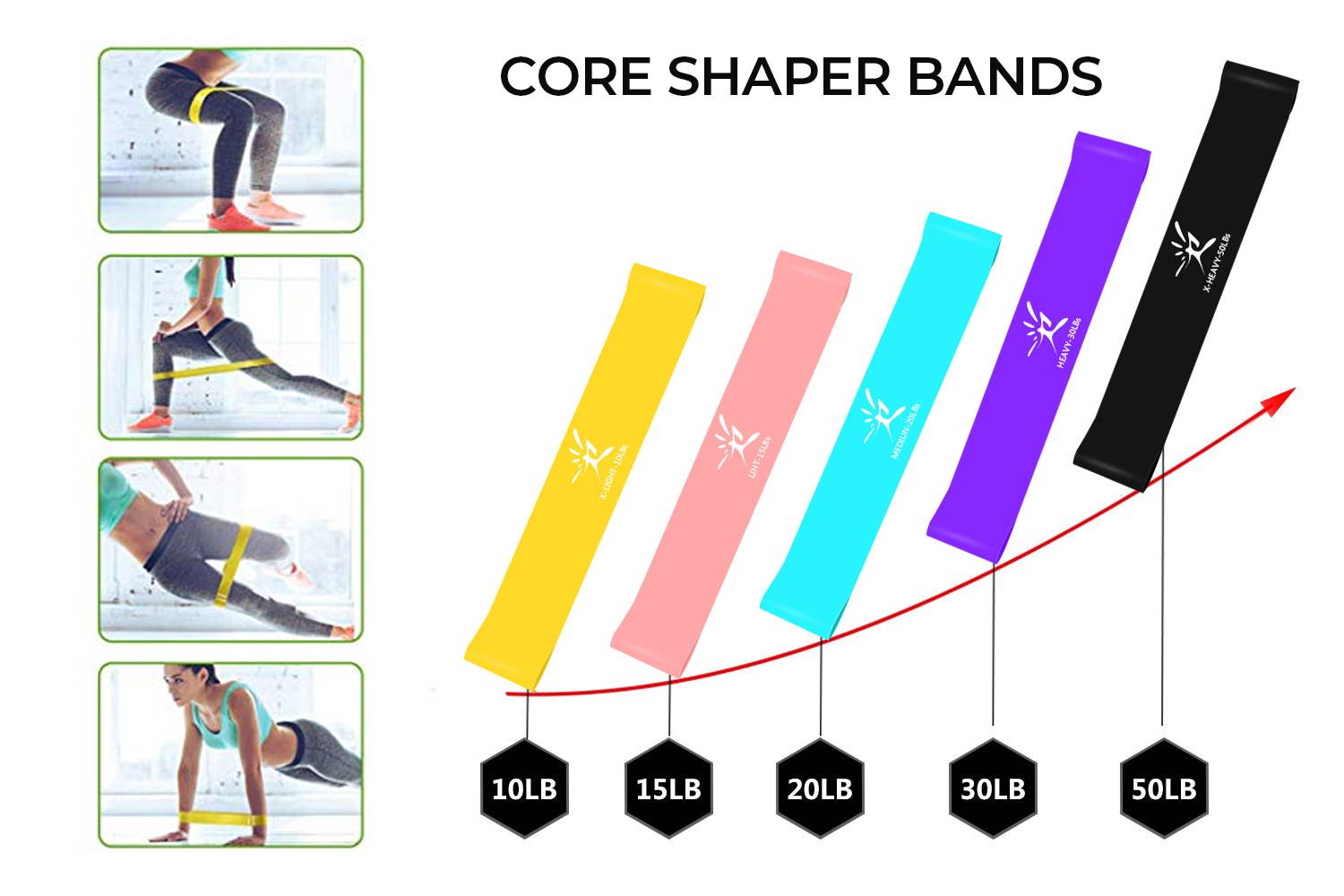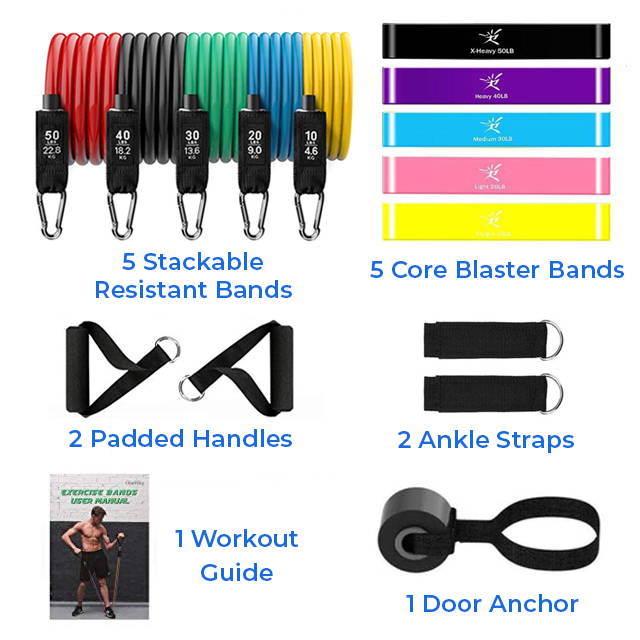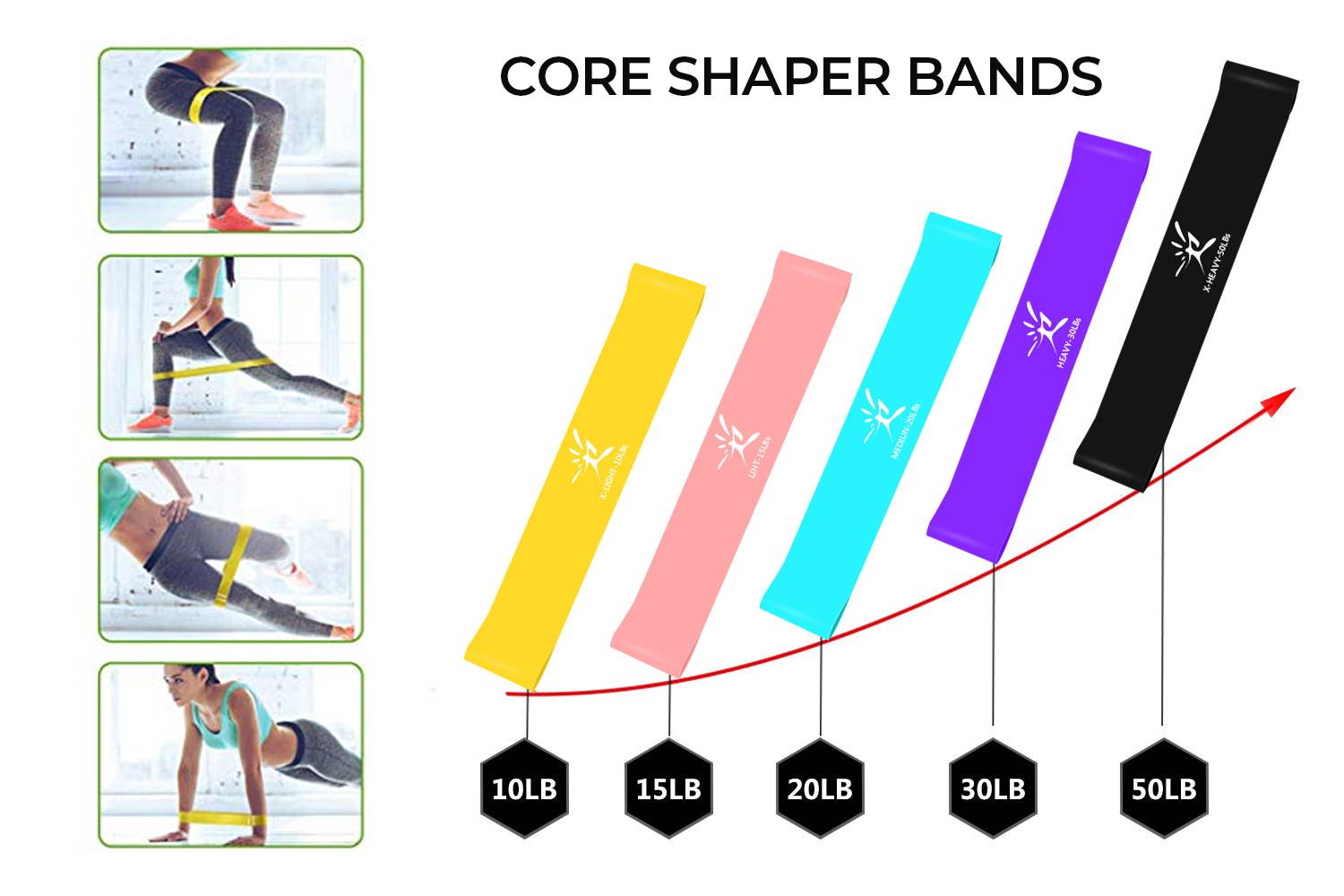 Real People. Real Results.

Don't take our word for it. See what our customers are saying.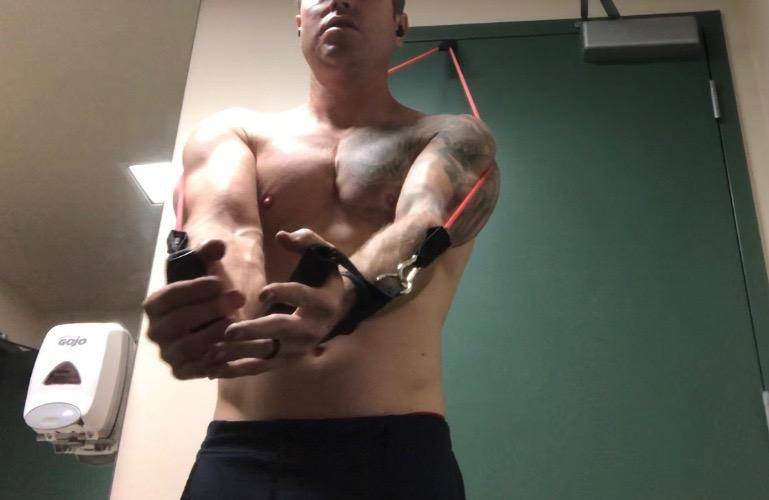 "I absolutely love these bands! They work really well and are such solid quality, I've been incorporating them into my workout every day. I love that it comes with different handles and they can clip on and off it makes it super convenient for changing up your workout and adding in a lot of variety"
Reggie T.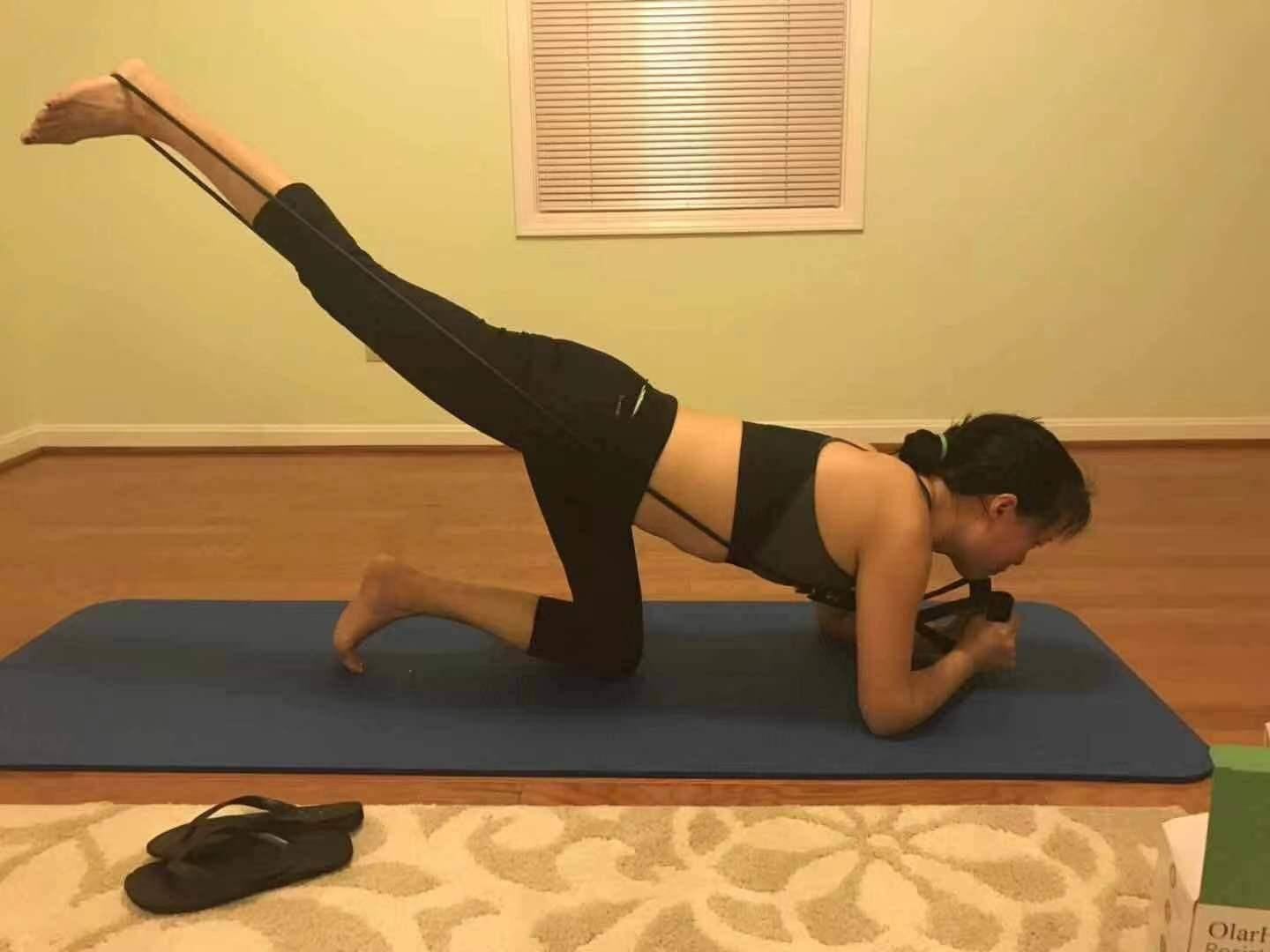 "Loving the 17 piece set we got! I searched around for a while and picked this one because of all the extras. So much is included, you can get a full workout, for any level of fitness."
Ellie P.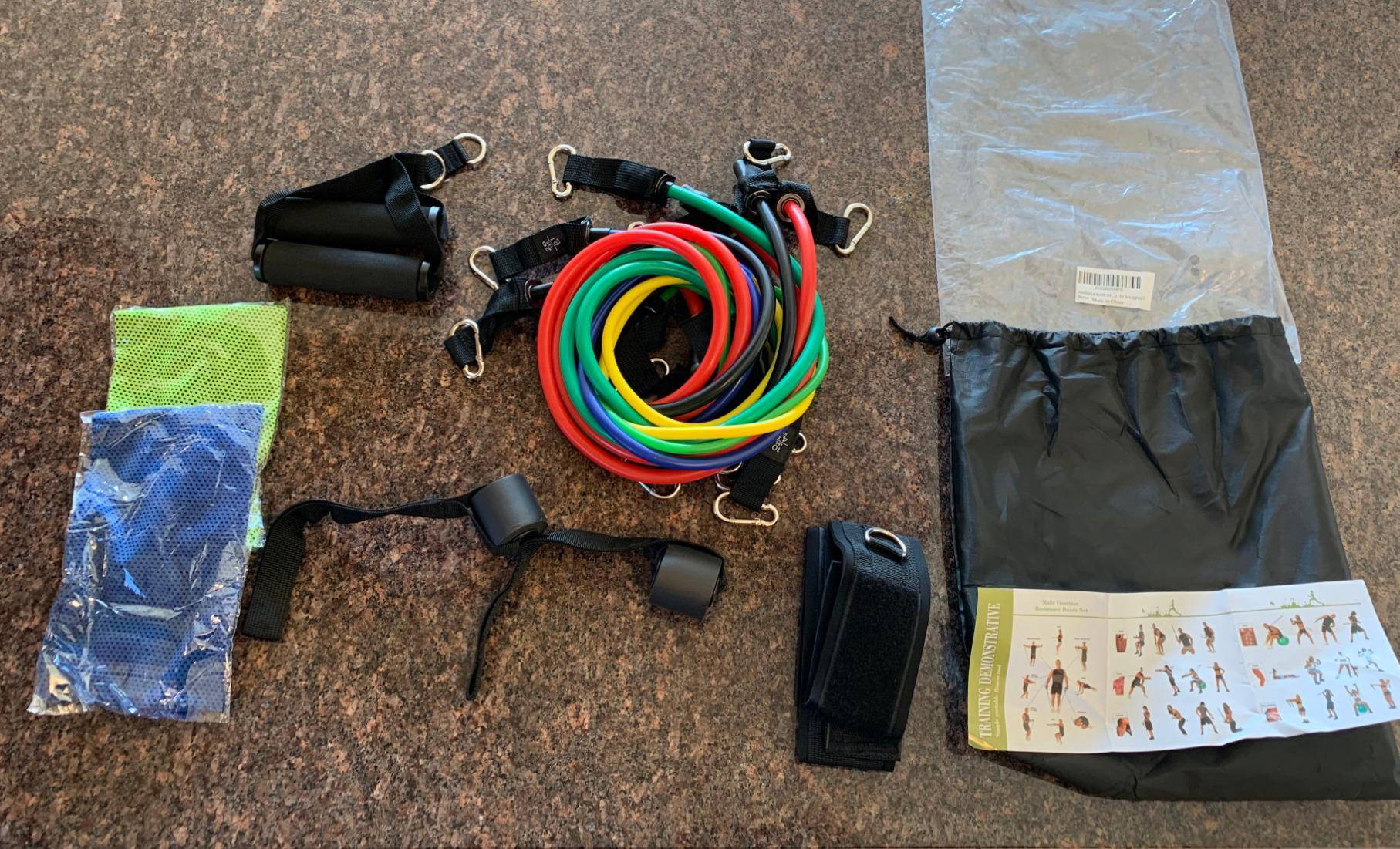 "I was quite surprised when I opened this package and just kept pulling more and more things out of it. There are so many different methods and techniques for exercise.. I like the ability to change the weight by adding or subtracting resistance bands"
Sam S.
---
Be the first to review this item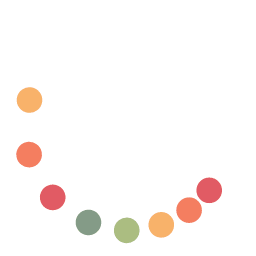 You take enough risks in life. This purchase shouldn't have to be one of them.
We are so confident in the quality of our bands, that we have a 30 Day Money Back Guarantee. If there are any issues with your ResiBands, just contact us and we will make it right.